Greif Three-Tray SOLD OUT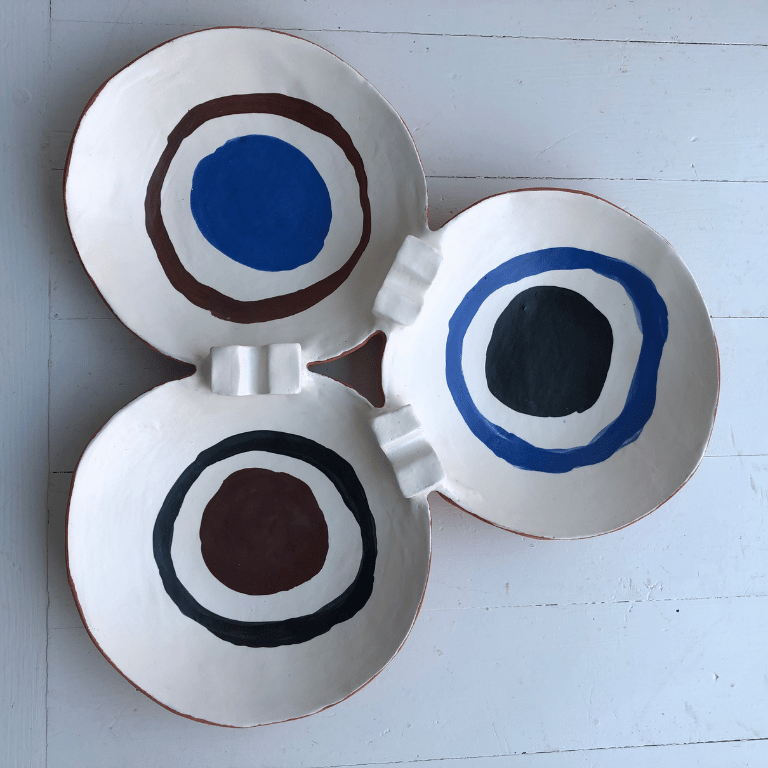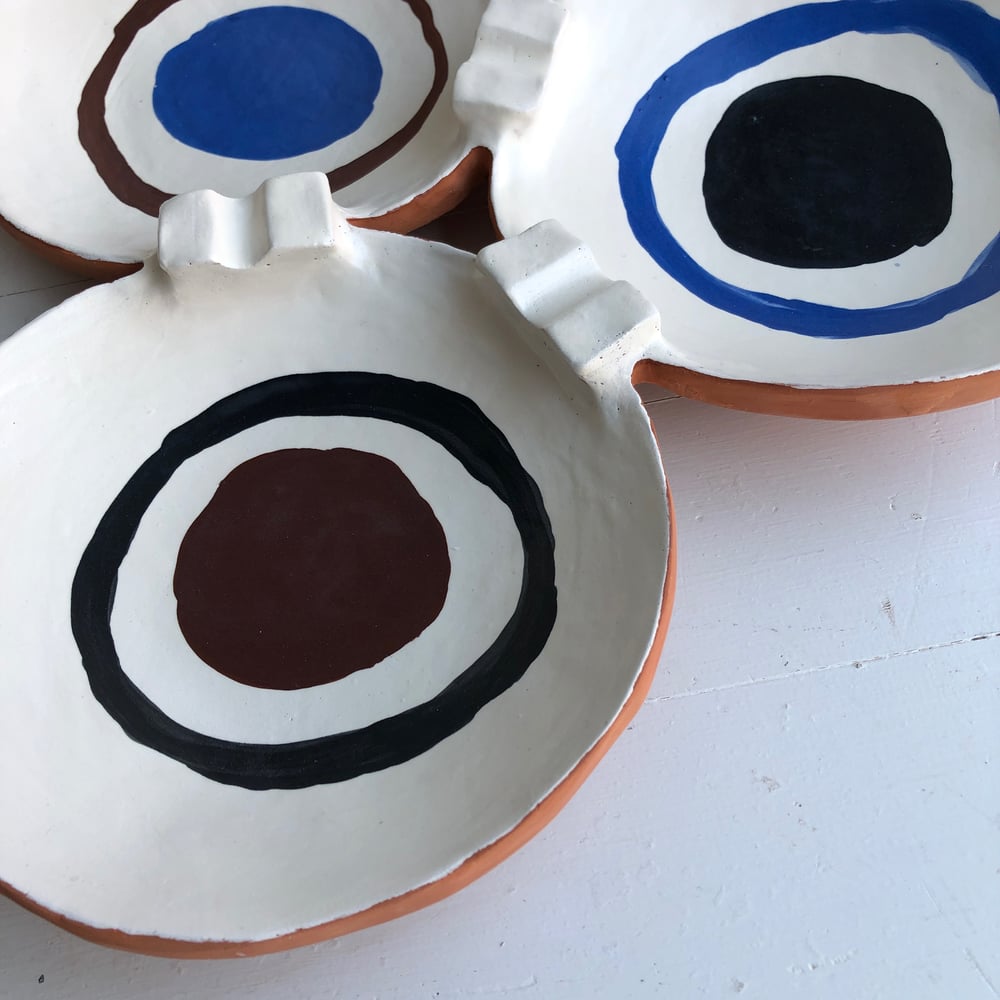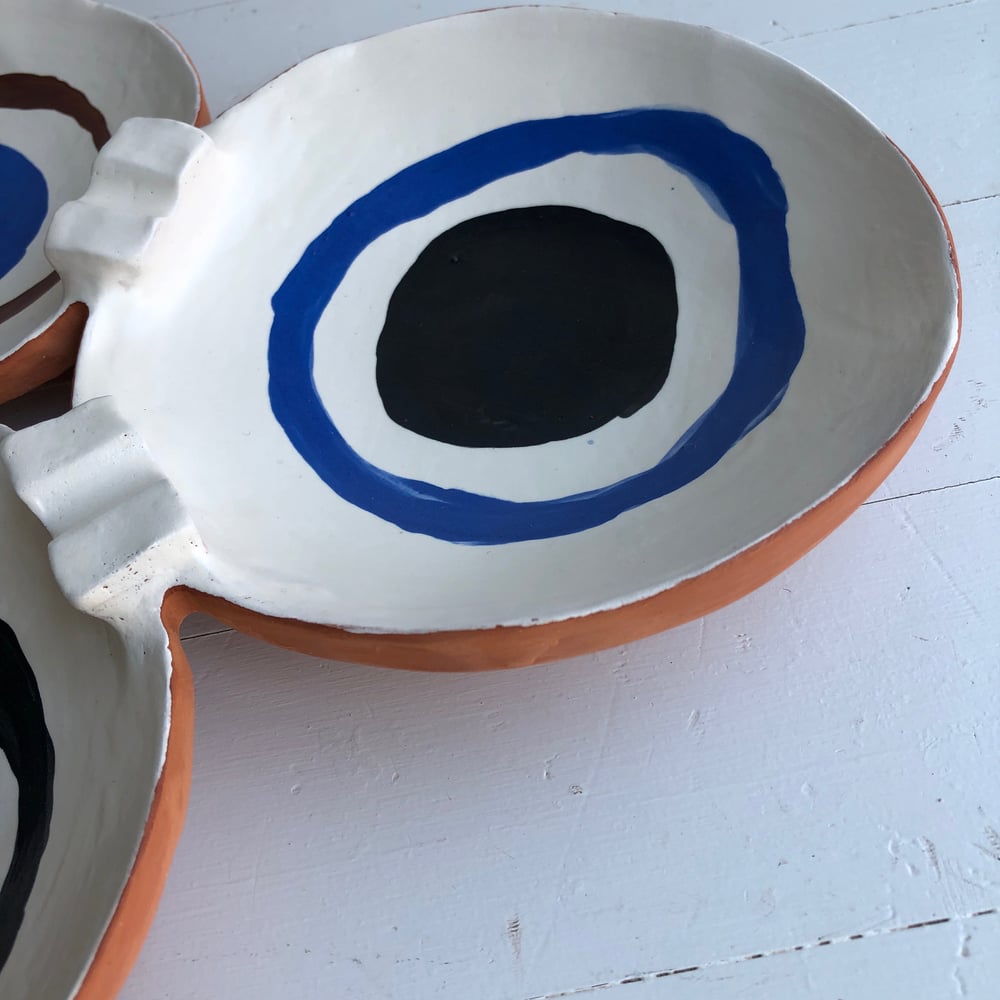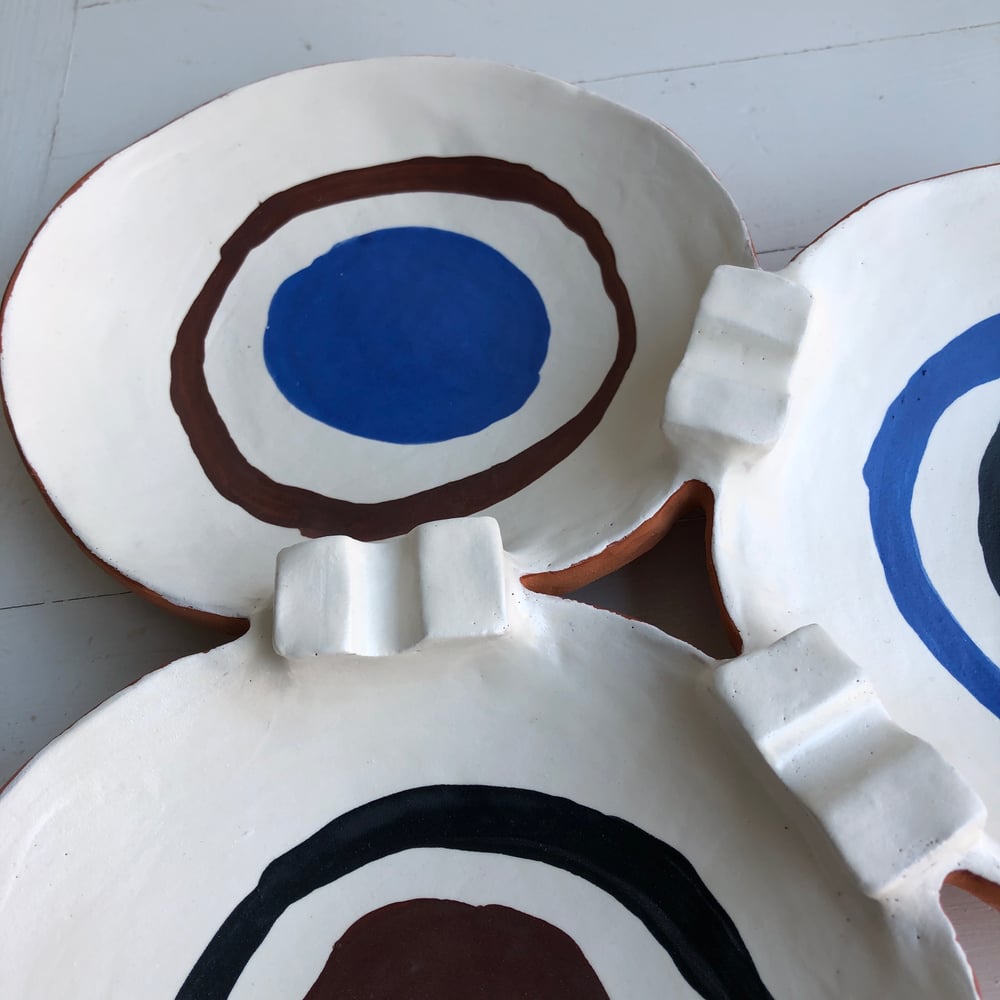 3 in one ashtray is perfect for pot conoisseurs or for organizing little what nots, rings, bobby pins, etc. yet so beautiful as a piece of unique pottery that you may love it too much to put anything in it. Designed especially for Bartsch Bazaar by celebrated ceramics creator Paula Greif, signed PAULA, a versatile and thoughtful gift to commemorate any occasion.
Every order is custom made just for you. Please allow 1-2 weeks for your order to ship. Many items ship faster but we would hate to disappoint you. We will send you a confirmation order follows with tracking when we'll ready to ship your order.