Eye See You Ring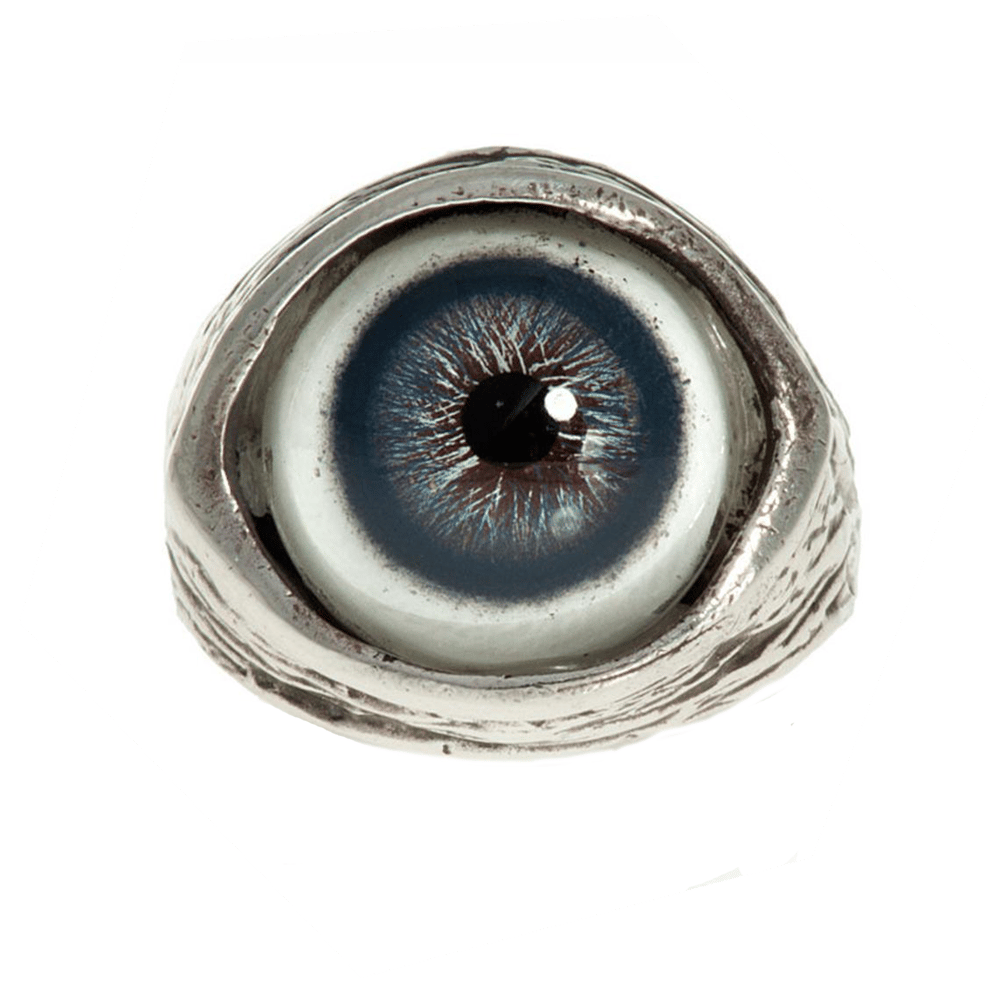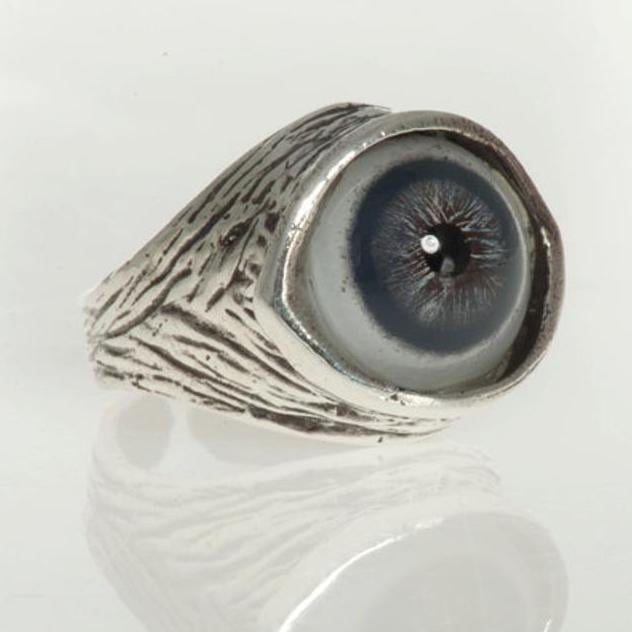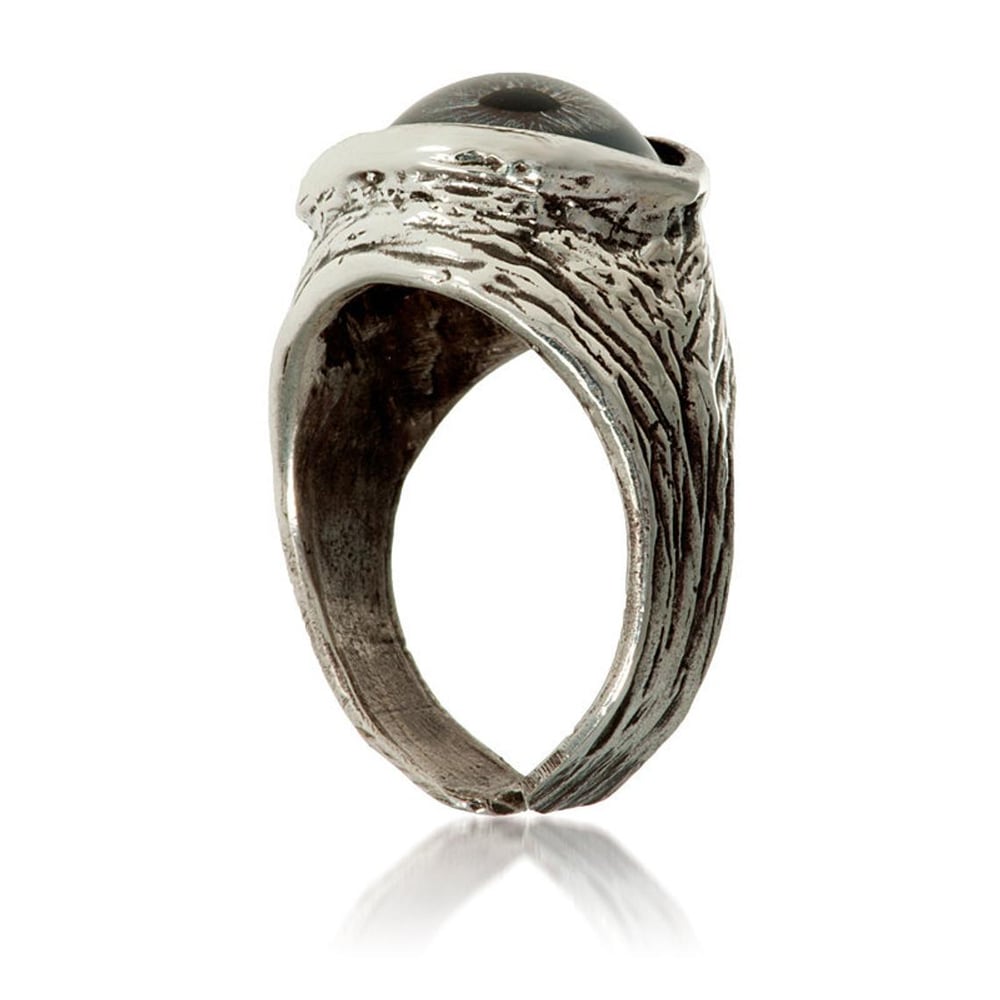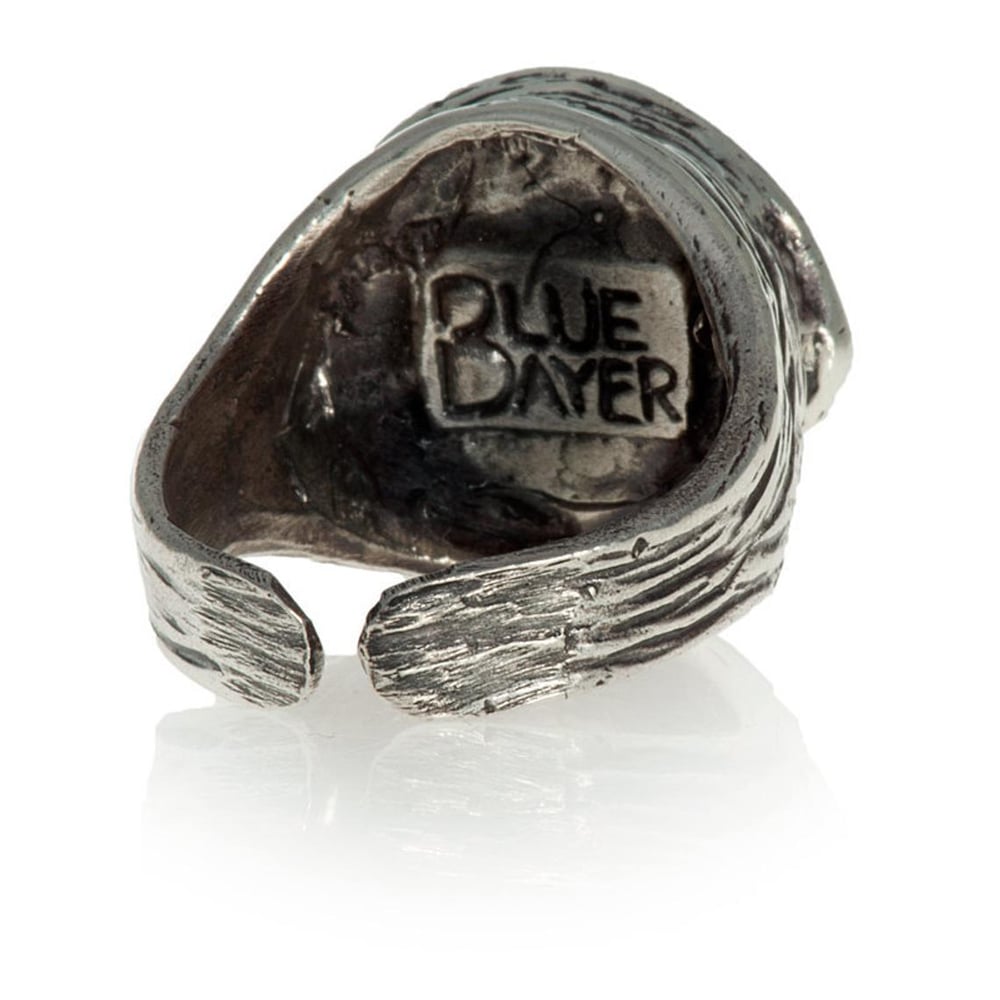 Keep evil away while this Eye See You Ring
Adjustable sizes Sterling Silver Eye Ring
This is a nice piece of solid sterling silver made here in NYC. The hand blown, hand painted glass eye is US made.
It is cast in pure reclaimed .925 Sterling Silver and hand oxidized to bring out the details.
The ring is made so that you can adjust it yourself.
The ends of the ring shank touch at size 7.
Many Eastern countries have a tradition of using the eye to ward off bad intentions or evil spirited entities. In the west they appear in movies like Beast Master and The Lord of the Rings. There's something universally provocative about the eyeball imagery, and it seems that people are either really into them, or not at all. These rings get attention everywhere they go, especially on the subway; where I catch all the other riders sneaking a glance at The Evil Eye.
Please allow a few days processing because the eyes is install and finish when ordered.
Blue Bayer Design
Every order is custom made just for you. Please allow 1-2 weeks for your order to ship. Many items ship faster but we would hate to disappoint you. We will send you a confirmation order follows with tracking when we'll ready to ship your order.