Bombshell Tank Dress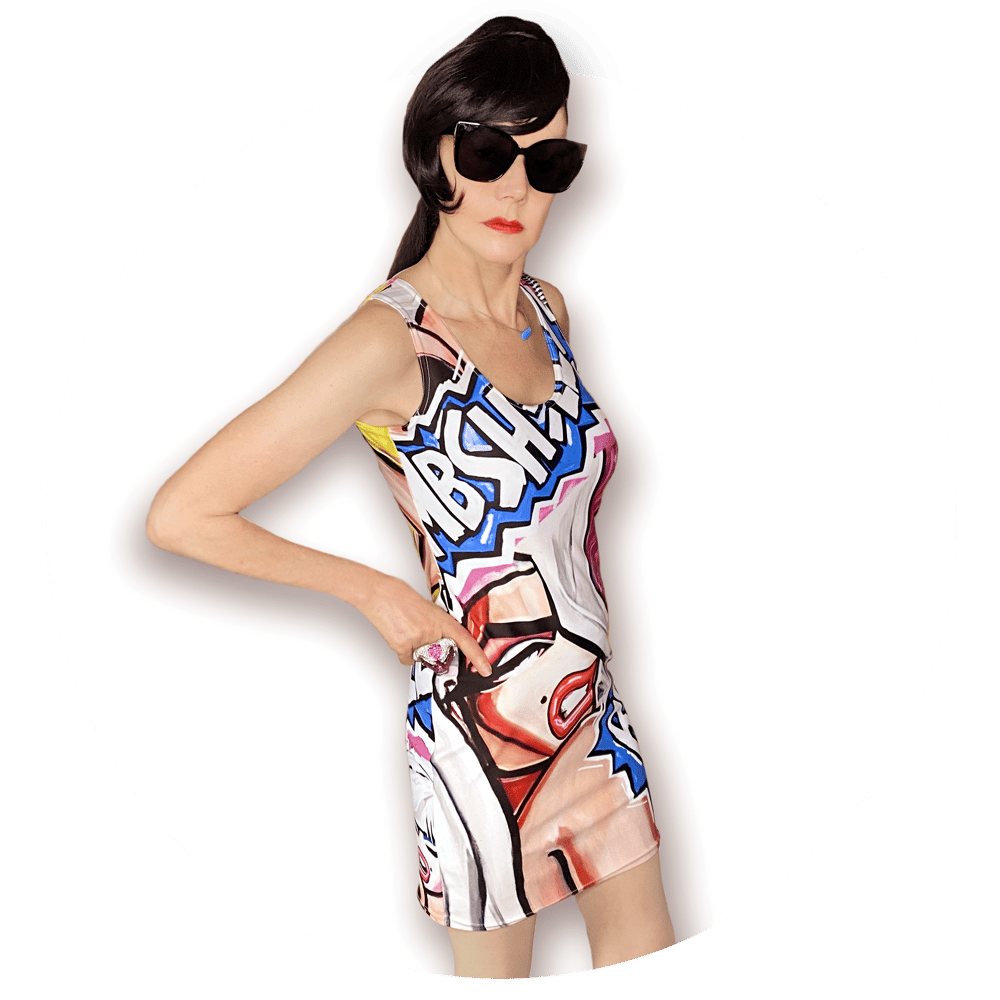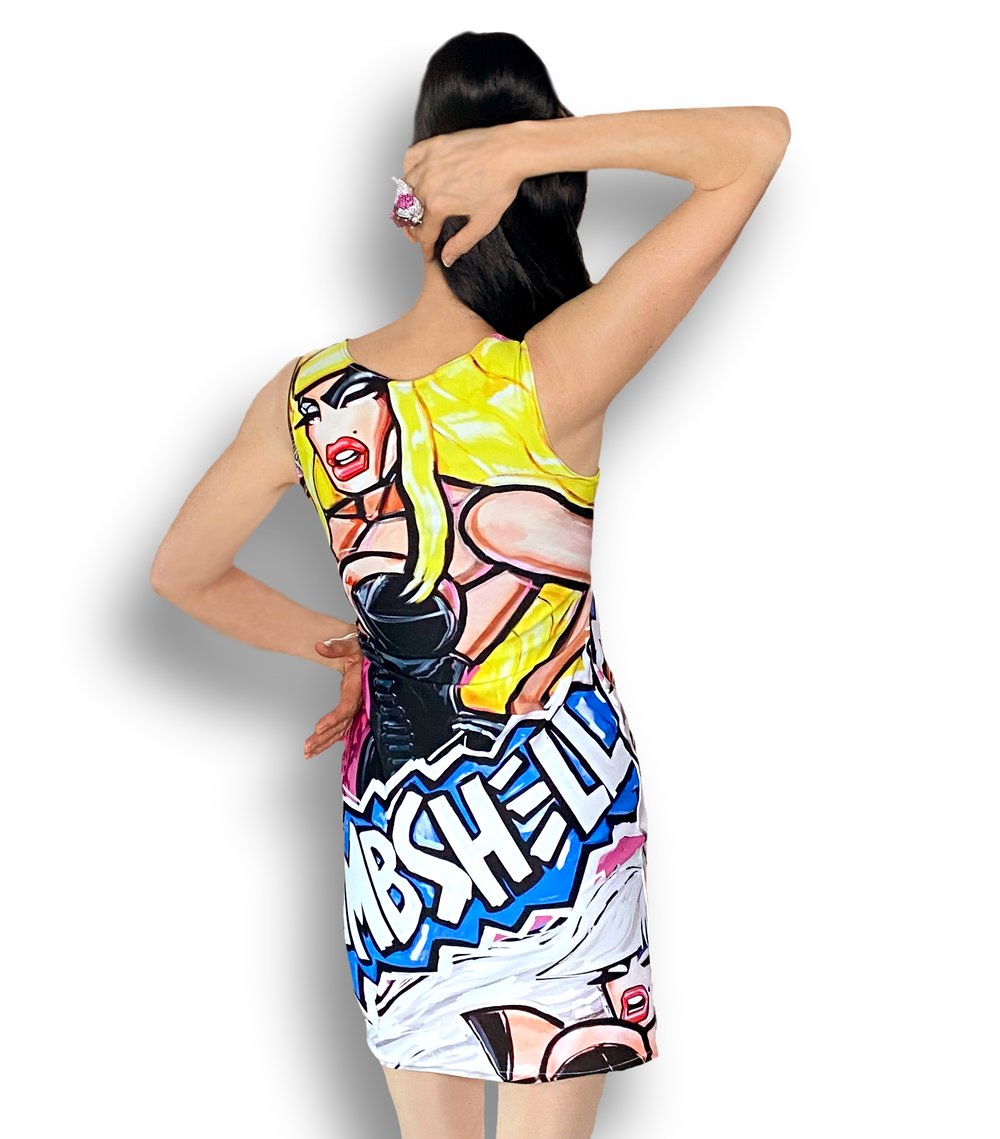 You'll be the Bell of the BOMBSHELL in this sizzling stretch tank dress printed with iconic Martine illustration. Go day into evening or beach to to cocktail bar by taking your flip flops off and dressing it up with pumps and a sparkly little jacket.
Art by Martine
Every order is custom made just for you. Please allow 1-2 weeks for your order to ship. Many items ship faster but we would hate to disappoint you. We will send you a confirmation order follows with tracking when we'll ready to ship your order.